Fancy Women Bike Ride and Open Streets Day celebrating World Car-Free day
20/09/2019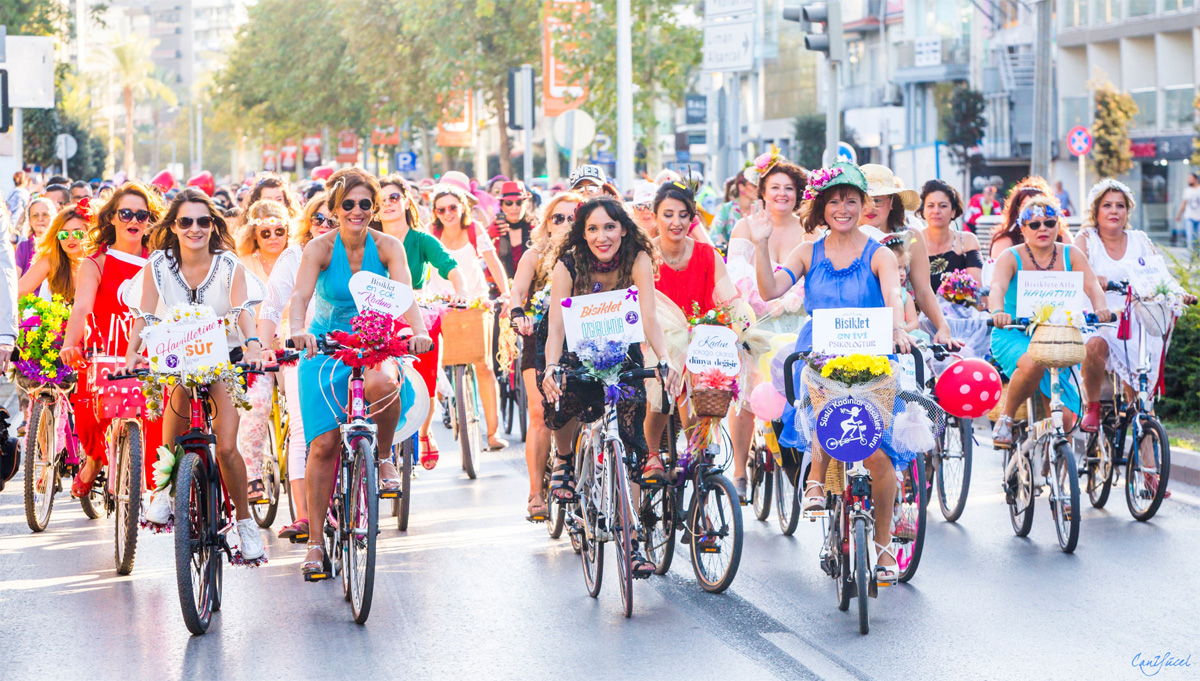 World Car-free day on the 22nd of September is setting the stage for several grassroots initiatives to open the streets to movement, culture, active transport and fun! ISCA is organising the Open Streets Day in 20 countries to activate 60 cities around the world . One of the initiatives, that shares the same empowering message about the freedom of cycling, is Fancy Women Bike Ride.
Fancy Women Bike Ride is set to promote cycling for women in a fun way, but also aims to encourage the creation of urban cycling infrastructure and raise awareness about bike-friendly services. Launched seven years ago , it began as a local event in Izmir, Turkey. The parade grew quickly by becoming a worldwide movement of over 50,000 women celebrating the power of bicycles in more than 100 cities.
"The Fancy Women Bike Ride is so successful because the event welcomes everyone, the message is clear and it is organized by intrepid and independent women." says Pinar Pinzuti, the coordinator of the initiative.
The event connects a community of women who feel empowered to encourage other women to take experience the joy of cycling. Although the event is held once a year, the female peer-to-peer initiatives continue all year round spreading the movement further. Women organize cycling courses in their communities, group ride for the weekend and cycling events for families with small children.
"The Fancy Women Bike Ride is an opportunity to experience the soft power of femininity on the streets where women boldly exhibit their inner colors on their eco-friendly transport: bikes. Every September 22 we offer people a chance to leave their stinky and cold cars yet look fabulous all the same. And if we can do it once a year, what else is possible for all of us to do every single day?" Pinar Pinzuti asks explaining the efforts behind the growing movement in a nutshell.
Open Streets Day Project Manager Laura-Maria Tiidla: "As the Open Streets Day is embracing the power of closing the streets to traffic and opening to people to activate our cities, these grassroots initiatives like the Fancy Women Bike Ride are sprouting in the same manner. By giving space and means for passionate activists to spark a movement, we offer the chance for civil society to thrive and bring our communities together. This is exactly why the Open Streets Day project is empowering and supporting local organisers in 18 countries across Europe to join together behind the cause of more livable active cities."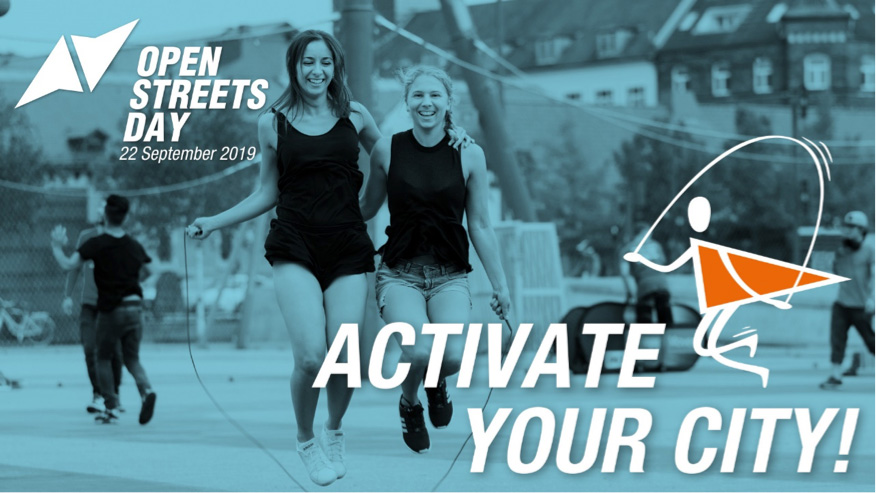 It is great to see the World Car-Free day as a basis for providing so many great initiatives with a chance to start successful campaigns and movements that are going from local to global. Fancy Women Bike Ride is one of those great examples on how you can claim back your streets and empower thousands of women!
We would love to hear about more groundbreaking grassroots movements inspired by the car-free days. If you know any, drop us a message to lmt@isca-web.org.
Read more and find an event near you: https://fancywomenbikeride.com and www.openstreetsday.com.